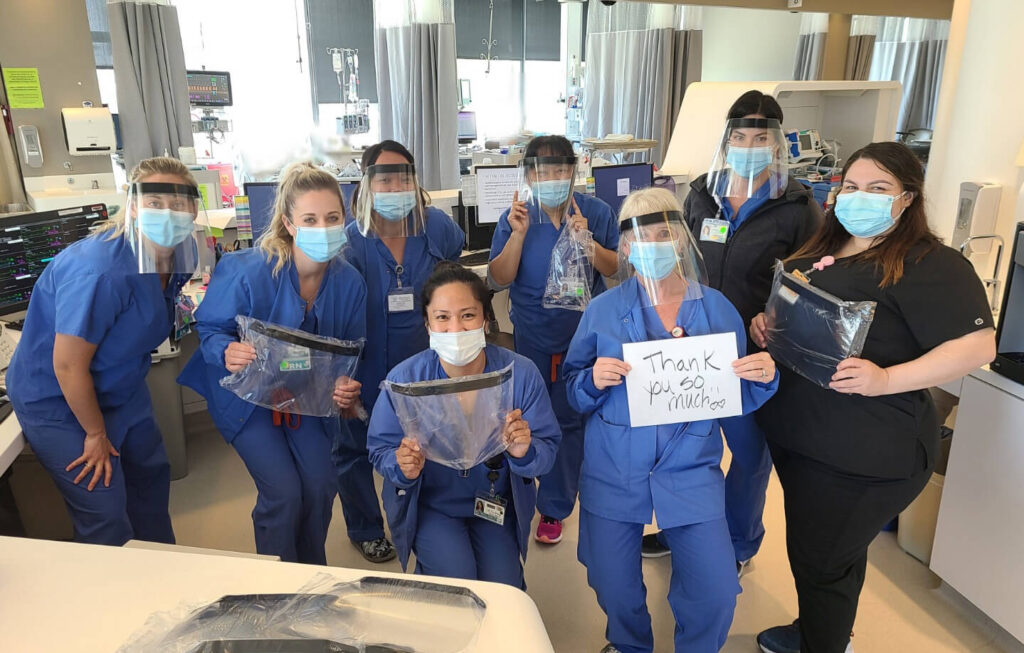 Biotix is supporting doctors and nurses with face shield donations throughout the US and Mexico
SAN DIEGO, CA– May 6, 2020 – At Biotix, we have always stood by our mission to help support and excel the research and capabilities of our customers through liquid handling solutions. But in light of the current pandemic facing our world, we wanted to do more to directly help the doctors and nurses fighting the virus on the front lines. With this goal in mind, Biotix created a specialized group dedicated to finding a way for us to contribute our manufacturing capabilities to help with the current backlog of personal protection equipment (PPE) available for frontline healthcare workers.
The solution we discovered was a face shield that is worn over a protective mask to act as a splash (or sneeze) guard, named The Defender. In order to ramp up our production of this PPE we have been hiring (yes, hiring!) more people to build these face shields in addition to our current product lines. The incredible amount of positive feedback that we have received from recipients of The Defender face shield has been very heartwarming. Biotix will continue to create these face shields for as long as there is a need.
To help with urgent shortages Biotix has already made the below donations: 
State of Baja California: 10,000
City of Tijuana: 5,000
County of San Diego: 15,000
Friends and family working on front lines: 3,000
We would like to give a sincere thank you to all the healthcare workers out there helping others in this difficult time. We wish you and your families the very best.