Our Commitment to Quality Control
Our tightly controlled production floor and rigorous inspection requirements ensure that our products are molded to strict quality specifications, making us the most consistent tip producer in the industry. Our lot control system includes serial numbering down to the individual tip tray and CV testing data printed on every box.
Smaller lot sizes mean more quality checkpoints, and all of our quality testing is done inhouse by professionals with over thirty years of experience in the business.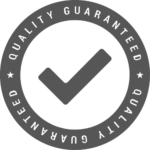 Learn more about our commitment to quality control.
Excellence in Manufacturing Processes
We have an ongoing commitment to Six Sigma and lean improvements. In 2015 and 2016 we achieved 6 Sigma on tip production an acceptance ratio of 99.9997%. These improvements mean less defects, less waste and better use of raw material, production equipment and labor. The introduction of the Kanban process on molding components creates an efficient working environment where time is managed effectively and defects can be caught between steps.
Automation Laboratory
Biotix aTIP automation tips undergo rigorous testing in our in house Automation Laboratory. All automation tips are tested on the intended automation platform they are engineered for before releasing lots for shipping.
Providing a Secure Working Environment
Between 2012-2016 we experienced zero accidents on the manufacturing floor. This can be credited to process initiatives, ongoing training and communication between teams and automating processes to remove human interaction from production steps.efficient working environment where time is managed effectively and defects can be caught between steps.
Certificates of Assurance
We certify that every lot of product is RNase, DNase, Endotoxin (pyrogen), Nucleic Acid and Trace Metal Free. If there is a BioReady® Certificate of Assurance card inside, you can be assured that the product has passed the most stringent quality testing in the industry.
Search for your Quality Certificate
If you would like to see our formal Certificate of Assurance for your product, locate the lot number printed on the label and enter the information below. If a Certificate of Assurance cannot be located, please contact our customer service department with the part and lot number. The lot number should not include any spaces. Once located, you can download the file by clicking the blue download icon to the right of the file.
Sample Quality Certificate >
Learn more about sustainability and innovation at Biotix
Our product design, materials, and manufacturing processes all focus on sustainability. Learn more about how we're working to prevent and reduce plastic waste in our pipette tips and other products.