0.2 mL 8-Strip Flat Caps
Part Number: PCT-0002-8CF
Quality PCR Tubes
Biotix PCR tubes are manufactured under stringent QC protocols with medical-grade virgin polypropylene. These tubes consist of a thin and uniform wall thickness that provides equal thermal transfer though the tube for optimal amplification.
Why Biotix PCR tubes are a great choice:
• Precision engineered caps which prevent leaking and evaporative effects when heated.
• Certified free of DNase, RNase, endotoxins (pyrogens) and PCR inhibitors.
• Flat cap which is easy to open and close one handed.
• These tubes click closed so you know you've made a secure seal.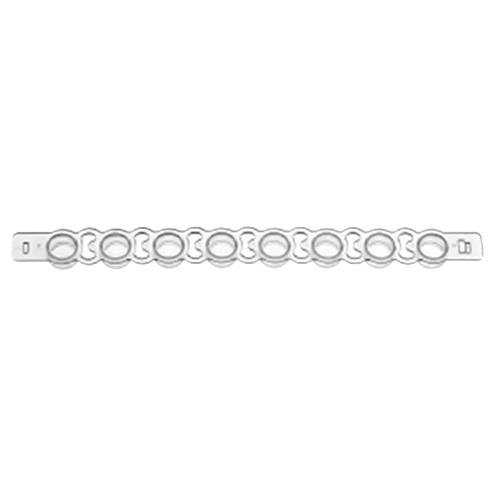 Product Specifications
Volume
Sterilized
Quantity
MSRP

0.2 mL

No

125 caps/bag

10 bags/case

$44.00

$440.00