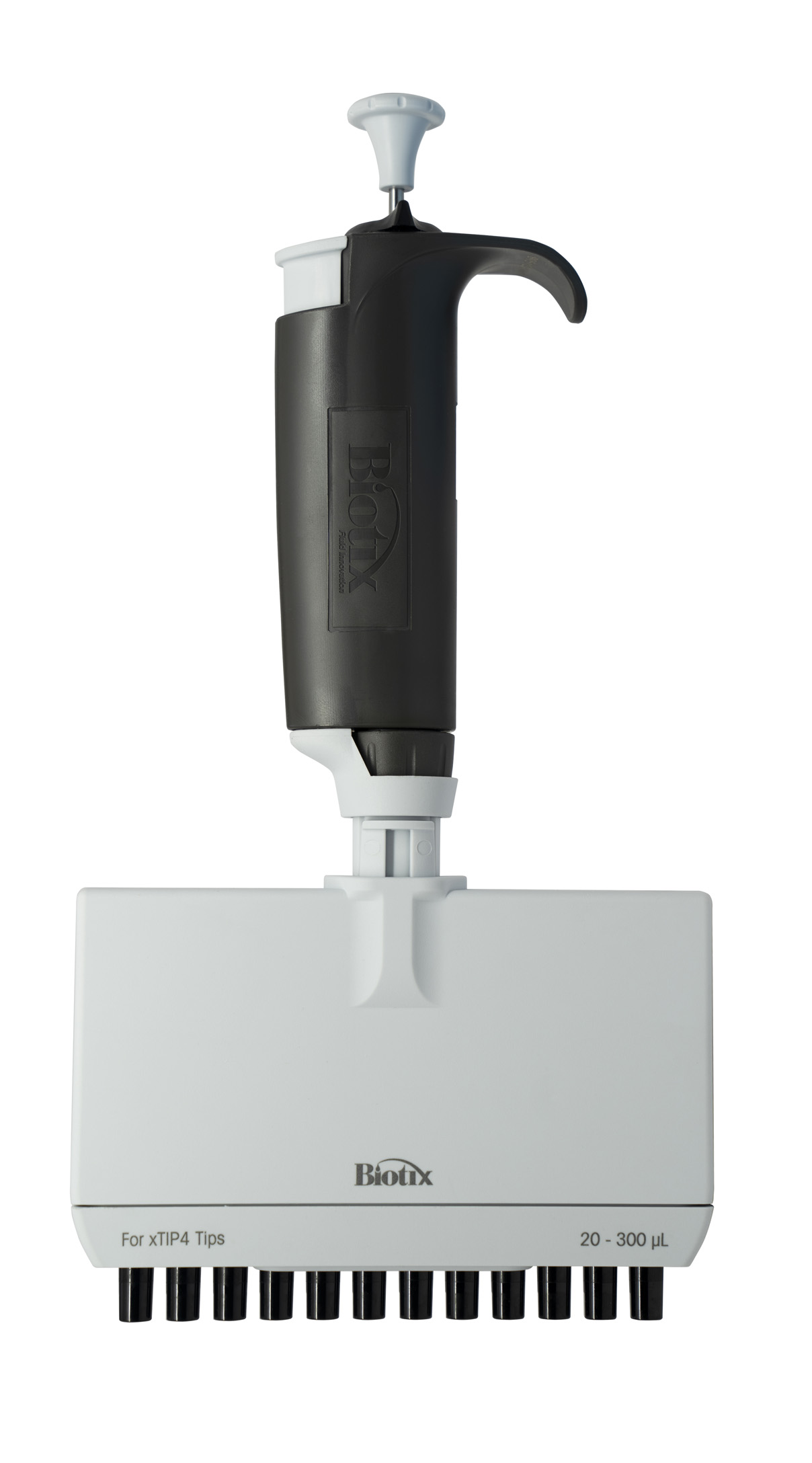 Part# 30537455
legacy part# 63305177
Pipette with less stress.
This isn't just your standard manual pipette…the xPIPETTE multichannel is part of the Biotix Ergonomix pipetting system; featuring positive stop technology to reduce fatigue by lowering your ejection forces. No more tips falling off the multichannel and having to reattach them one by one…when you hit the positive stop in the xTIP4 you can be confident in a leak proof seal and light ejection force.
Features:
• Calibrated to ISO 8655 standards with the Biotix xTIP4. Fully compatible with Rainin LTS tips.
• Accurate and precise with low channel to channel variation for reproducible results.
• Light spring forces and the precision engineered design produces a smooth and controlled aspiration with perfect balance.
• The padded ejector button (symmetrically designed for left and right hand users) reduces the dynamic forces and vibrations your hand is exposed to during ejection
• Color coded plunger caps match the Biotix xTIP4 compatible racks, and a unique serial number beneath the finger hook makes the xPIPETTE easy to add to your GLP standards.
Everyone has their unique style to attach tips to their multichannel pipettes…With this pipette technology you can be sure no matter how you attach the pipette tip the ejection force will always be low, a truly ergonomic tool. (We recommend attaching tips softly!)
Product Specifications
| Compatibility | Volume | Type | Quantity |
| --- | --- | --- | --- |
| LTS | 20 - 300 µL | 12-Channel | 1 Pipette |