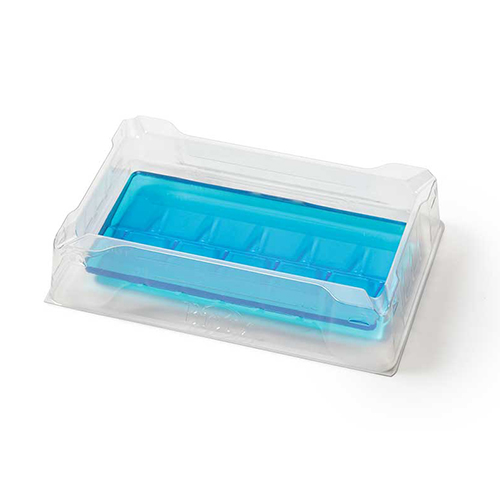 Part# SR-0100-BC
Biotix Reagent reservoirs are certified free of DNase, RNase, and endotoxins (pyrogens). Manufactured under stringent controls in an ISO 9001 certified facility. Every lot is tested for engineering compliance and accuracy. All raw materials are traceable.
How our Biotix Reservoirs can help your lab:
Designed for use in multichannel pipetting applications and fully compatible with 12-channel pipettors.
Angled sides and a V-shaped bottom allow for maximum reagent recovery.
Manufactured with Internal volume graduation lines and pour-spouts on the corners.
Product Specifications
Compatibility
Volume
Sterilized
Packaging Type
Type
Quantity

100 µL

No

Automation

100 reservoirs/bag

1 bag/case