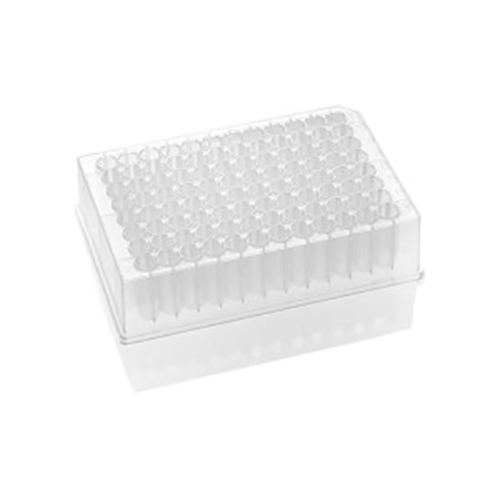 Part# 63300107
legacy part# DP-1200-9CUS
Biotix deep well plates are made of non-treated medical-grade virgin polypropylene. These plates are functional in a temperature range from –80 to 121°C with excellent chemical resistance. The plates conform to SBS standards to be used with automated workstations and can withstand up to 6,000 RCF in a microplate rotor.
Advantages include:
Alphanumeric grid to help with sample identification.
Notched corner as a reference point for plate orientation.
Stackable for easy storage in freezers or incubators.
Biotix deep well plates are certified free of RNase, DNase, human DNA, Pyrogens and PCR Inhibitors.
Product Specifications
Volume
Sterilized
Packaging Type
Type
Quantity

1.2 µL

Yes

Deep Well

5 plates/pack


10 packs/case