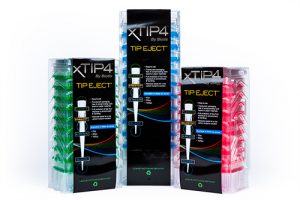 Tip Eject Reload
Reload your racks without coming into contact with the tips. Tip Eject provides a clean reload solution with easy one-handed loading. The rigid plastic covering shields tips from the laboratory environment from the top down, keeping contamination out.
Usability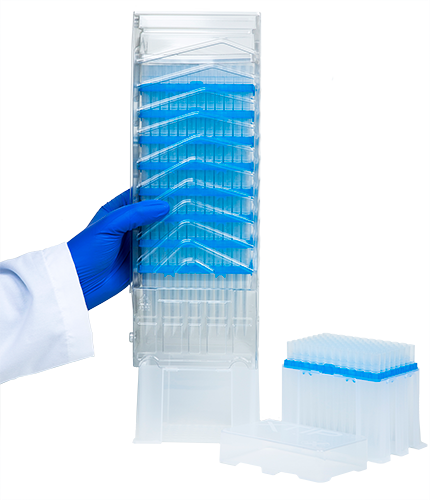 Clear casing and colored snapcards for easy tip volume identification
Easily operate one-handed without contacting the tips or snapcard
Takes 1/5th the bench space compared to a pack of racked tips
Snapcards click securely into place
Sustainability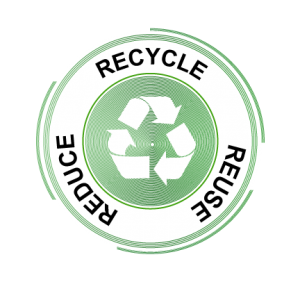 Reduces plastic use by 44% when compared to racked product
Reuse the rack base as a large volume, SBS-footprint reagent reservoir
Recyclable packaging
Contamination Prevention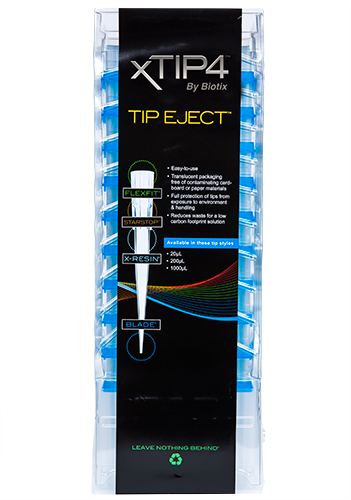 Tips are shielded from the environment and user handling
Rigid plastic case provides a cleaner reload than cardboard alternatives
All Tip Eject reloads come sterilized and ready to use
Instructional Guide
Follow these instructions for an easy, hands-free reloading experience of the Tip Eject Reload:
Step 1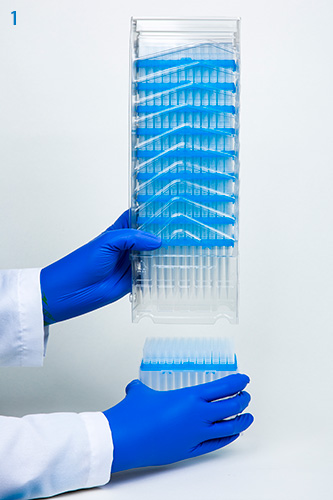 Remove base
Remove lower protective rack base.
Step 2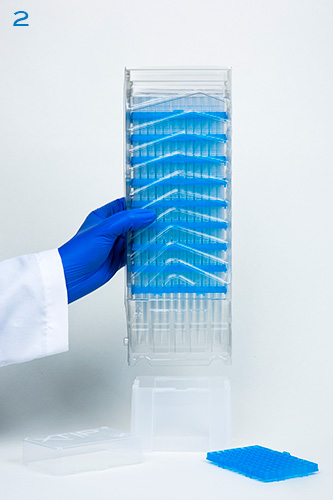 Align empty rack
Align Tip Eject over empty Biotix rack.
Step 3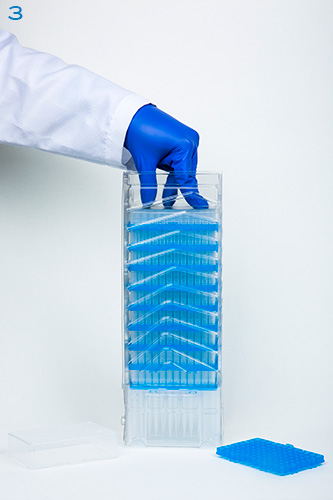 Push down
Push down until a "click" is heard, indicating tips are locked into rack.
Step 4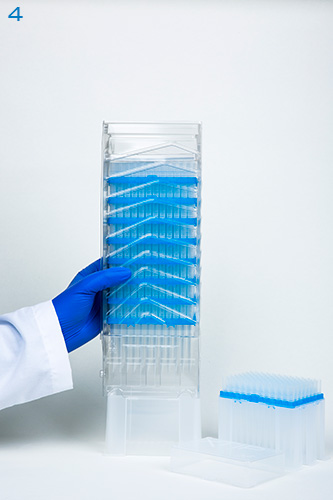 Replace over empty rack base.