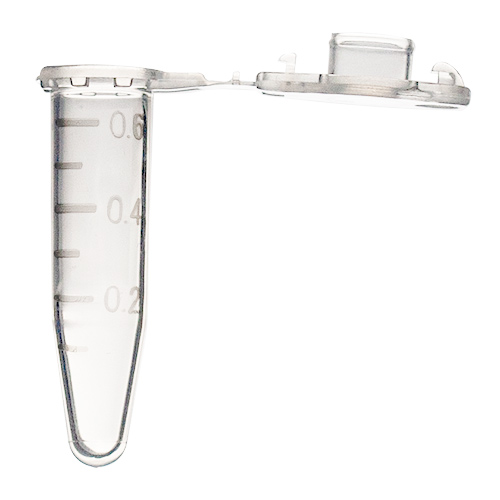 Part# MTL-0065-BC
Biotix microcentrifuge tubes are manufactured with medical grade virgin polypropylene for superior clarity. These snapcap tubes are leak resistant, boil proof, and able to withstand 20,000 RCF.
MCT tubes you can trust:
Graduation marks for convenient reference and verification.
Dual locking cap which clicks closed to ensure a secure boil proof seal.
Available in low binding maximizing sample recover when working with sensitive assays.
Frosted exterior wall and cap for easy marking
Certified free of DNase, RNase, endotoxins (pyrogens) and PCR inhibitors.
Product Specifications
Volume
Sterilized
Packaging Type
Max RCF
Type
Quantity

0.65 µL

No
20,000 x g

Microcentrifuge

1000 tubes/bag

10 bags/case