Tip Eject Reload
A clean reload option for the environmental conscious lab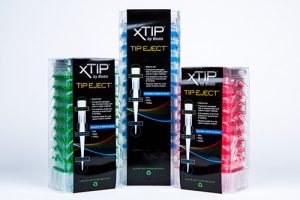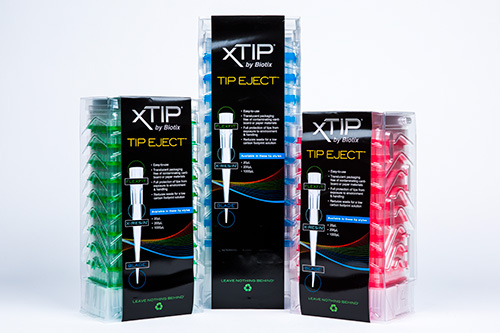 When you've got a need for speed and only have one free hand, the Tip Eject is the solution. The rigid plastic covering shields the tip cards from the laboratory environment from the top down. Tip Eject reloads are available for xTIP pipette tips for Rainin LTS-style pipettes.
Tips are shielded from the environment and user handling
Operated easily with one hand
Clear casing and colored snap cards for easy tip identification
Recyclable packaging
The xTIP Reload solution
Follow these instructions for the easy hands-free reloading experience of Tip Eject:
Instruction Guide
Demo Video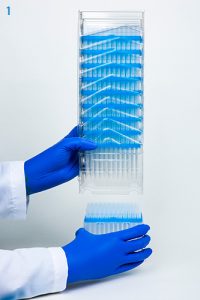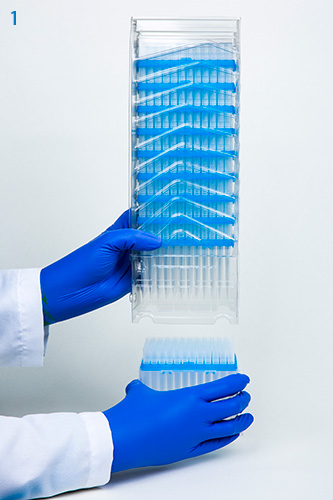 Remove lower protective rack base.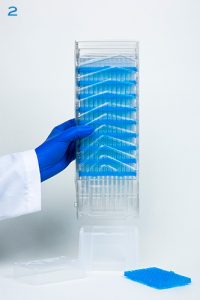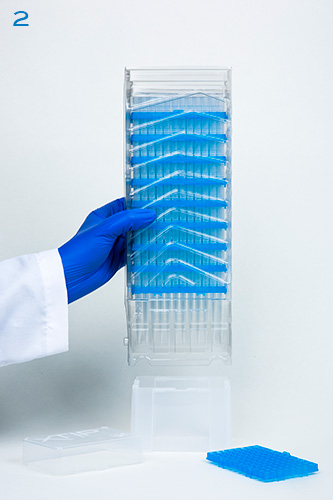 Align Tip Eject over empty Biotix rack.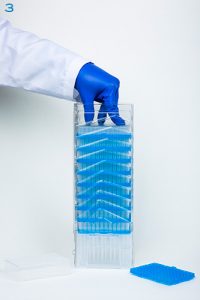 Push down until a "click" is heard, indicating tips are locked into rack.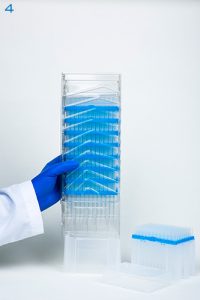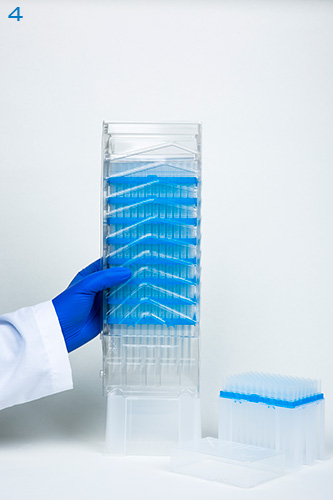 Replace over rack base.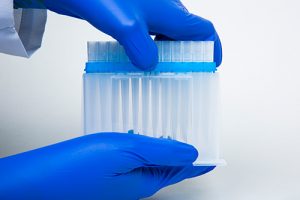 For easy removal of the snap card, place thumb in the notch in the front of the snap card.
---
See Related Products